Order Your Board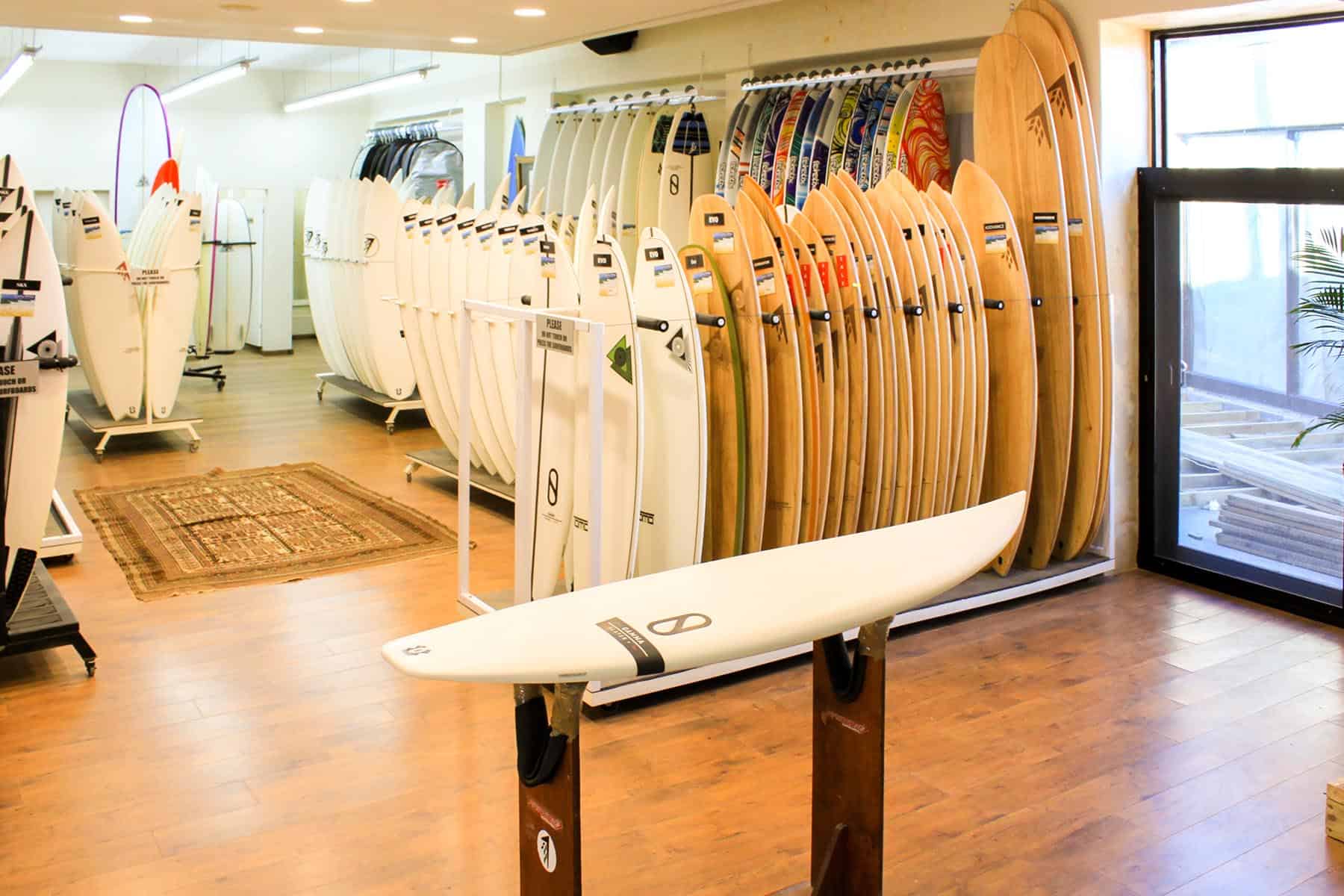 Are you planning a surf trip to J-Bay? Hoping to score some perfect waves? Well, if you are headed to our shores, we'd like to offer you the opportunity to pre-order your quiver, and we will have it ready to go into your room upon arrival!
Our Country Feeling store stocks a complete selection of surfboards for every condition and every level of surfer. We are also the central hub of surf accessories and original JBay merchandise (including caps, hoodies and tees).
We are the official stockist for Firewire Surfboards in Africa and also stock a full range of boards from the top local shaper Simon Fish under his Fishstix label. Additionally, we have beautifully crafted retro boards from J-bay legend Mikey Meyer and some guns inspired by big wave World Champ Twiggy Baker.
Our store also stocks various accessories, including FCS and Future Fins, deck grips, leashes, board bags, wax and sunblock. So if you are planning a trip and want to take advantage of services or even need advice on boards, please drop us an e-mail at [email protected], and Mike Ginzberg will surely help you. He can also be reached at (+27)422931679.
**Please note Overseas visitors – besides saving on board tax at airports, one way you can claim 15% VAT back on your purchase when leaving the Country. That means some serious discount!